Rocket® BlueZone Terminal Emulation
Comprehensive terminal emulation at lower cost
Rocket® BlueZone® provides a fast, cost-efficient way to access terminal-based applications from desktops, web, or mobile devices. Secure, slim and powerful, our solutions lower your total cost of ownership with flexible, all-inclusive licensing. Many customers have their costs reduced considerably in the first year, as well as reductions in annual maintenance costs every year after.
Why Rocket BlueZone?
✔

Flexible, all-inclusive licensing can help you save money

✔

Easy host access anywhere, any time

✔

Automated tools to simplify the migration process

✔

Connect from anywhere, and from any device

✔

Access multiple applications from one interface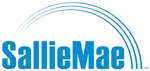 Request a Free Trial Now!